The Basement Door Store stocks a full line of products from Gordon, Bilco and WellCraft. If you're looking for a new basement door, Wellcraft egress system or a window well unit, this is your place. We offer help with custom-sizing to retrofit almost any opening from all of our stocking vendors, as well as Steelway Cellar Doors. Stop in or give us a call for information, pricing and inventory status on any of our products. For contractors, we keep an assortment of installation accessories to ensure you will only need to make one stop on the way to the job site. From drill bits and saw blades to silicon caulking and touch-up paint, we've got you covered start to finish.

New Product Alert: Crawl Space Door
We are now stocking a crawl space door to fit openings with a low height and a large footprint.
CSD Dimensions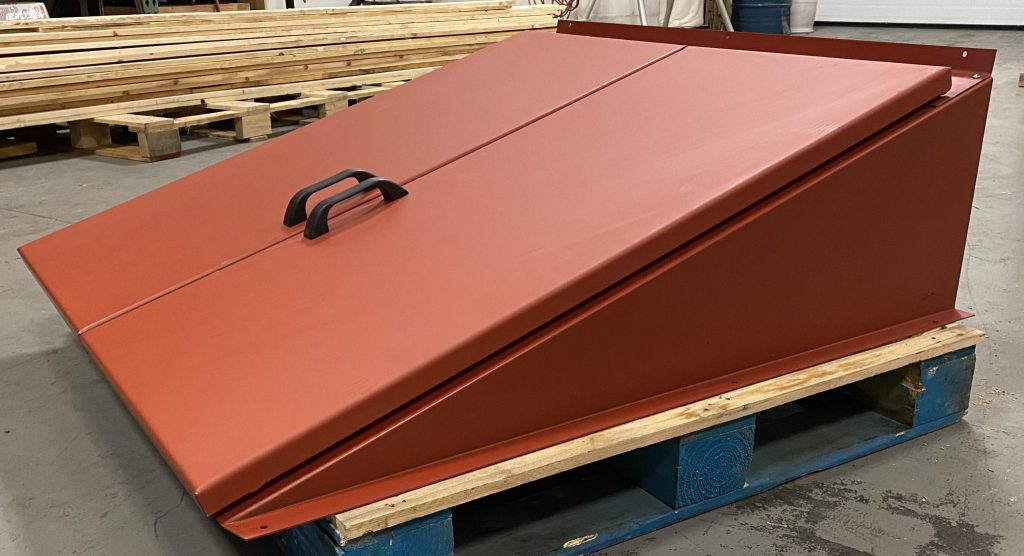 Height: 13 3/4″
Width: 44 1/2″
Length: 45 1/2″
Call and ask us about this exclusive product today!